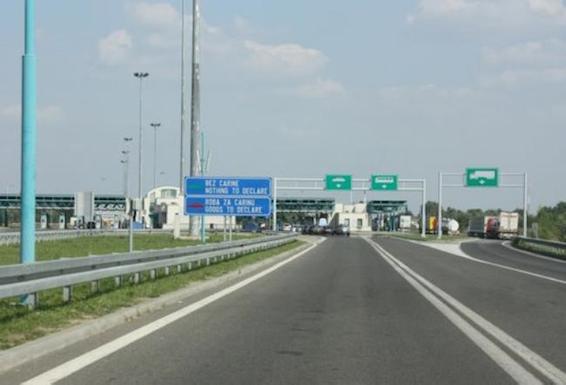 Regional trade within CEFTA is still strongly impeded by time-consuming and costly procedures and formalities, especially when crossing the borders that separate member countries. Trade facilitation may help address and reduce these obstacles – specifically, trade facilitation relates to the simplification and standardization of all formalities and procedures at the borders, which is expected to decrease border-crossing costs and, as a result, it should expand further regional trade.
In that context, the South Eastern Europe 2020 Strategy (SEE 2020) provides a reference scheme for CEFTA and its members.
THE COSTS OF TRADING
Trading implies costs. Basically, trade-related costs correspond to:
behind the border costs, including non-tariff barriers, market access restrictions, access to credit, etc. These costs can double the impact of import duties;
transportation and logistics;
border crossing, with corresponding formalities and procedures; these costs may reach high levels; in some cases, they may even raise the costs of imported products by 25%;
poor governance and corrupt procedures;
moreover, within CEFTA, there can also be unjustified requests for additional sanitary and phytosanitary certificates or conditions.
The specific costs of border crossing
Referring to Doing Business, published by the World Bank, the costs of border crossing, for both exports and imports, can be divided into at least two broad categories, namely:
the number of documents to be provided;
the number of days needed to exports or imports.
Trade documents relate to different operations; for an exporter, these operations may include:
after signing a contractual agreement, preparation and submission of required documents to relevant authorities;
packing and transporting the commodities from a warehouse to a port;
obtaining the clearance from customs and health authorities, paying port fees, etc.
THE IMPORTANCE OF TRADE FACILITATION
The main goal and focus of trade facilitation
According to the United Nations Economic Commission for Europe, the primary goal of trade facilitation is to help make trade across borders faster, cheaper and more predictable, whilst ensuring its safety and security.
Trade facilitation domains of intervention
The focus of trade facilitation is about simplifying and harmonizing formalities and procedures, and related exchange of information and documents between trade partners, especially customs bodies.
Trade facilitation requires specific institutional setups (with single windows), with their equipment, software and qualifications.
SEE 2020 TARGETS AND THE CEFTA TRADE FACILITATION AGENDA
Ambitious targets
The SEE 2020 was promoted by the EU and CEFTA members, following the vision of the EU strategy Europe 2020.
SEE 2020 overall strategic goals are:
increasing GDP per capita in the region (from 38% to 46% of the EU average) and, as a result, reduce the income gaps between SEE countries and the EU;
increase regional trade (by more than 130%);
and reduce the region trade deficit (from 14.1% to 11.6% of regional GDP).
These goals correspond to quantitative targets referring to integrated, smart, sustainable and inclusive growth, with implications for governance.
Regarding trade promotion, a clear link is also made with trade facilitation.
From risk management to trade facilitation
Considering CEFTA, the first step toward trade facilitation started with an initiative of Albania in 2011 to develop a multi-annual work program to improve information exchange for facilitating trade and simplifying procedures. In 2012, risk management was also inserted in the program.
These steps led to the establishment in 2014 of the Committee of Trade Facilitation and the Working Group on Exchange of Electronic Information.
The trade facilitation agenda
Three basic principles support trade facilitation in CEFTA:
it must be built upon the EU acquis, there cannot be any regional specific standards;
it is private sector oriented;
it is specific and result oriented, focusing on key-products and the highest barriers.
These principles underline the importance of moving closer to the EU, there is also a pragmatic approach with prioritization and taking into account the needs of the private sector – overall, the CEFTA trade facilitation agenda fully supports SEE 2020.
POTENTIAL OUTCOMES OF TRADE FACILITATION
More cooperation in the CEFTA region

Participation in CEFTA committees and working groups strengthen ties and common interests between member countries.

Good governance and transparency

The publication and exchange of trade-related information by CEFTA members supports transparency and good governance which, in addition, supports the fight against corruption in the customs.

Cooperation with the private sector

Trade facilitation measures will enhance relations and cooperation between the private sector and state institutions.

Higher state revenues

A better recording of goods crossing borders may help increase state revenues.

More trade, better performances

Analyses show that at a macro-level, in some countries, reducing the trading time by one single day may boost trade by more than 5%. At the level of the firm, exporters in developing countries with more efficient customs agencies produce better and more diversified products, and export more.

Security

The adoption of transparent and efficient measures at the borders diminish the scope of smuggling, which may have a positive impact on domestic and international security – something not to be neglected when confronted with the risk of terrorism.

The role of technical assistance

According to estimates, $1 of aid for trade facilitation could translate into $70 in exports for recipients.

Final remarks: "more technical assistance as priority"

CEFTA members can definitely rely on technical assistance provided by international organizations to support trade facilitation.

Countries that belong to the World Trade Organization can benefit from specific support, especially after 2013, when the negotiations on a Trade Facilitation Agreement at the Bali Ministerial Conference were finally concluded. Other international organizations are also providing technical assistance and training modules on trade facilitation: United Nations Economic Commission for Europe (UNECE), United Nations Conference on Trade and Development (UNCTAD), World Customs Organization (WCO), World Bank, etc.

The EU should be added to the list, with its integrated approach to border management.

`