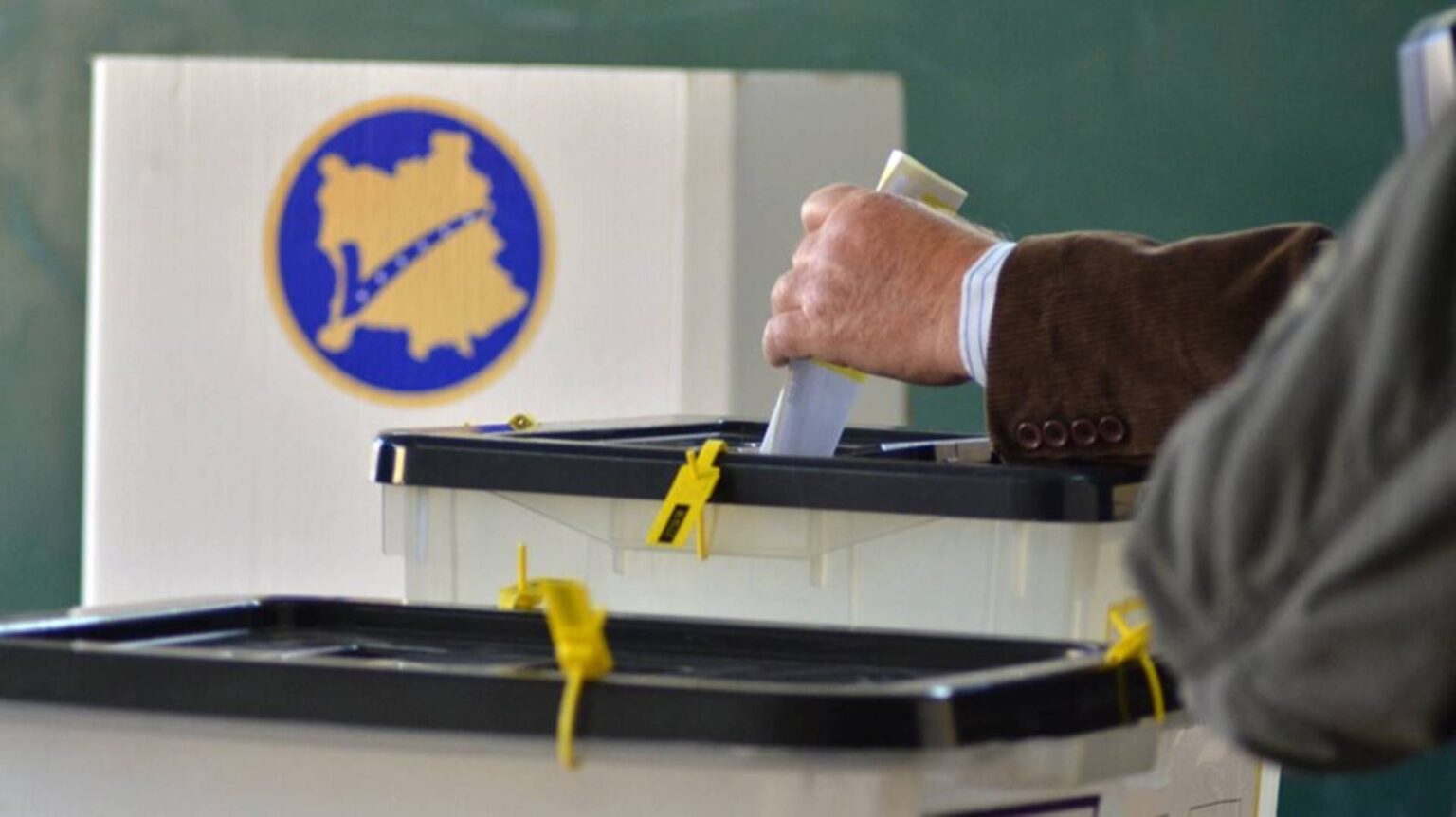 Throughout the tumultuous events of 2020, the EU and the US continued their long-running attempts to broker a deal between Serbia and Kosovo. Former US President Donald Trump managed to persuade President Aleksandar Vučić of Serbia and Prime Minister Hoti of Kosovo to sign an agreement in September, but it essentially failed to address any of the key issues, focusing instead on a curious array of tangential matters. In the wake of the US endeavours, the EU was jolted into putting more effort into the long-running "dialogue", though little has been achieved since. Indeed, previous agreements brokered by the EU, heralded as "breakthroughs" at the time, have often failed to be implemented.
With recent opinion polls suggesting that Vetëvendosje will once again become the largest party in Kosovo following the general election on 14 February – the third in under four years – the impact of a Vetëvendosje-led government on the Belgrade-Pristina dialogue, and on Kosovo's path towards EU accession, has become a matter of much debate.
Serbia's Gains
Successive Kosovo governments have engaged in the dialogue with Belgrade in a manner which has ultimately suited Serbia, which seemingly has gained more than Kosovo. Most obviously, Serbia has managed to negotiate many years of EU- and US-brokered talks without recognising Kosovo. In the aftermath of the 2008 declaration of independence, many felt that Serbia would eventually have to recognise Kosovo given that a wide range of powerful Western states supported its independence. It was argued that they would use recognition as the price for Serbia's rehabilitation into the international fold. But this has not happened; instead, the lack of recognition has become an unchallenged norm, as denoted by the asterisk beside "Kosovo" in all EU documents denoting Serbia's lack of recognition, and the references to "Prishtina" rather than Kosovo in official communiques.
Likewise, the only agreement of any real significance reached between Belgrade and Pristina – the establishment of the Association of Serbian Municipalities in 2013 – favoured Serbia, as it increased Belgrade's influence in Kosovo, with Kosovo receiving little in return. Additionally, the issue of Serbia making reparations for the violence perpetrated by its forces in Kosovo in the 1990s appears to have slipped from the agenda; inflammatory statements by both Vucic and Prime Minister Brnabić suggest that Serbia's political elite feel increasingly comfortable denying the reality of Serbia's past. Indeed, many Western political leaders have chosen to turn a blind eye to this denialism and Serbia's increasingly authoritarian government.
As such, the scales have tipped markedly in Serbia's favour since 2008. Kosovo, once the recipient of sustained – albeit incomplete – Western support, has found itself increasingly framed as an obstacle to the rehabilitation of Serbia. Hence the curious rhetorical emphasis on 'normalisation' within the EU-brokered dialogue, a word which is sufficiently indistinct to accommodate a future deal that can be lauded as a 'breakthrough' without necessitating Serbia's recognition of Kosovo.
Kosovo's Stasis
Just as Serbia's fortunes have improved since 2008, Kosovo's have declined markedly, with its path towards the EU essentially stalled. The EU summit on the Western Balkan Six (WB6) in May 2020 did little to suggest that Kosovo was moving towards the EU, and this was further confirmed in October with the launch of the Enlargement Package: the country report on Kosovo painted a particularly bleak picture of its EU-credentials. Among the WB6 only Kosovo and Bosnia and Herzegovina have yet to obtain official candidate status, and Kosovo's progress towards accession has been ranked as the poorest. The difficulties faced by other WB6 states ahead of Kosovo in the queue to join the EU – most notably North Macedonia and Albania – suggest that Kosovo faces a very long road.
As such, despite many membership promises made by the EU – most memorably at Thessaloniki in 2003 – and huge support for EU membership within Kosovo, it is becoming increasingly clear to the people of Kosovo that the long-awaited panacea of EU membership is not imminent. This in itself has caused significant frustration, but perhaps the most emotive issue with respect to the EU among the citizens of Kosovo is visa liberalisation: despite assurances on an annual basis that this would be granted, it has yet to happen. For many in Kosovo, this has come to symbolise the reality of their predicament: despite adopting an accommodating, at times even subservient, position towards Serbia and the West, Kosovo has been treated with contempt, and languishes in stasis.
Tackling Corruption
Given that the return on Kosovo's approach to date has been so paltry, it is surely understandable that an alternative strategy – that advocated by Vetëvendosje – has proved popular among the people of Kosovo. Vetëvendosje's programme clearly states their aspiration to join the EU (and indeed NATO), and as such the party is fundamentally pro-European.
Vetëvendosje's stance on negotiating with Serbia is certainly more forthright than other parties in Kosovo, and it is difficult to envisage the party led by Albin Kurti accepting that future negotiations will continue to side-line the key issues of reparations, reciprocity and recognition. This may, therefore, make an agreement with Belgrade more difficult to achieve, and could thus be framed as impeding Kosovo's EU path. But this is an exaggeration: as noted above, Kosovo is far from being on the cusp of membership, and as such there is no imperative for it to appease those external actors who wish to see it essentially prostrate itself during the negotiations with Serbia, to little reward.
A Vetëvendosje-led government pledges do much to tackle the corrupt practices of the "old political elite" which has degraded Kosovo and led it to being cast as an archetypal case of state capture. These pervasive perceptions of Kosovo have adversely impacted public and political support for Kosovo's accession within EU member states. Vetëvendosje addressing these internal problems can only help to improve Kosovo's standing internationally and make it a more attractive future EU member.
As such, the barrier to Kosovo's entry to the EU is not simply its unresolved relationship with Serbia. Even if that were to be 'normalised', enlargement fatigue within the EU, coupled with the widely-held view that Kosovo is a black hole of criminality, would impede Kosovo's path. Should Vetëvendosje prove capable of tackling corruption, this will mean that Kosovo can present itself as a much more attractive candidate for EU membership.